Contact
Telephone:
(08158) 9220970
Fax:
(08158) 92209722
Address:
Bahnhofstraße 5
82327 Tutzing
Mail:
info@radiologische-praxis-tutzing.de
Surgery Hours
Mon – Thu
8:00 am to 6:00 pm
Fri
8:00 am to 3:00 pm
As well as by arrangement
the radiology practice Tutzing in the Benedictus Hospital performs radiological examinations of all body regions with MRI, CT and X-ray. We are equipped with the latest technology. This includes the latest 3 Tesla high-performance MRI with high-resolution multi-channel coils and a comfortable tunnel diameter of 70 cm. All body regions can be examined (e.g. spine, joints, skull, muscles, abdomen, (multiparametric) prostate, pelvis/leg vessels, neck/brain vessels, heart etc.). Thanks to our many years of activity as well as extensive scientific work, lectures and book publications, we have specialist knowledge that benefits every patient. High-resolution image quality with individually adapted examination protocols combined with the latest equipment technology is the basis of our practice. The careful evaluation of the images and the identification of the cause of your complaints is our most important concern.
Your doctor has named us as a recommendation because he is convinced of our specialised knowledge and high level of professional competence and has had good experiences with us. We are independent and do not engage in financial compensation transactions with referring doctors.
The radiology Starnberg private practice Prof. Dr. med. Axel Stäbler and Dr. med. Niclas Adelung.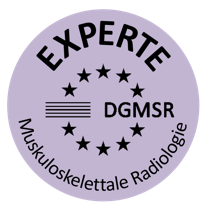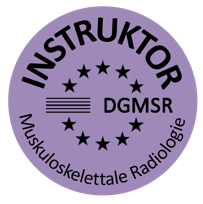 Prof. Stäbler: Recent lectures
Stäbler A:
Gelenkpathologien – sicher analysieren mit CT und MRT
30. Internationales Symposium für Fußchirurgie, Gesellschaft für Fuß- und Sprunggelenkchirurgie e.v., 02.12.2022 – 03.12.2022, München
Stäbler A:
Post-treatment imaging of the vertebral column – discs, discectomy
ESSR 2022 Musculoskeletal Radiology: Post-Treatment Imaging, 09.06.2022 – 11.06.2022, Rostock, Germany
Contact
Telefon:
(08158) 9220970
Fax:
(08158) 92209722
Adresse:
Bahnhofstraße 5
82327 Tutzing
Mail:
info@radiologische-praxis-tutzing.de
Praxisöffnungszeiten
Mo – Do
8:00 – 18:00 Uhr
Fr
8:00 – 15:00 Uhr
Sowie nach Vereinbarung
Contact
Phone:
(08158) 9220970
Fax:
(08158) 92209722
Adress:
Bahnhofstraße 5
82327 Tutzing
Mail:
info@radiologische-praxis-tutzing.de
Practice hours:
Mo – Do    08:00 bis 18:00
Fr               08:00 bis 15:00
Sowie nach Vereinbarung
Radiology practice Tutzing
im Bendictus Krankenhaus
Dr. med. N. Adelung, Dr. med. A. Schoening
Bahnhofstraße 5
82327 Tutzing
Telefon:
(08158) 9220970